Founded over 120 years ago, we are a world-class supplier of top-quality industrial dc motors and ac motors. Pioneers in the industry, we are an experienced and established manufacturer of a comprehensive and cost effective range of highly reliable drive products. They are used all around the world in the toughest of application environments and in all industrial segments.
T-T Electric is committed to a working partnership with our customers. We focus on complete and innovative solutions together and provide extensive support services. These include diagnostics and maintenance on site as well as full overhaul services in our own repair facilities. We undertake to provide these services for our products as well as all other makes of electrical rotating machines. Driven by customer demand, T-T Electric is continually researching product excellence and manufacturing process perfection. The flexible product design ensures easy adaptation to the customers' requirements. This, combined with unequalled short delivery times, make T-T Electric a reference within the industry. In order to supply products and services that our customers and associates can build on and grow with, and to continue to offer reliable products and viable solutions for the future we ensure that we:
Manufacture to the highest quality standards
Reduce manufacturing cycles and respect delivery times
Keep a stock with short delivery times for customer emergencies
Innovate the design technology and manufacture of our products
Provide the industry with cost-effective solutions
Provide extensive and professional support services
Ensure that our products are flexible and adapt them to the requirements of the customer application and environment
On the banks of the river Oise, 20 minutes from the Paris Charles de Gaulle airport and 30 minutes from the heart of Paris…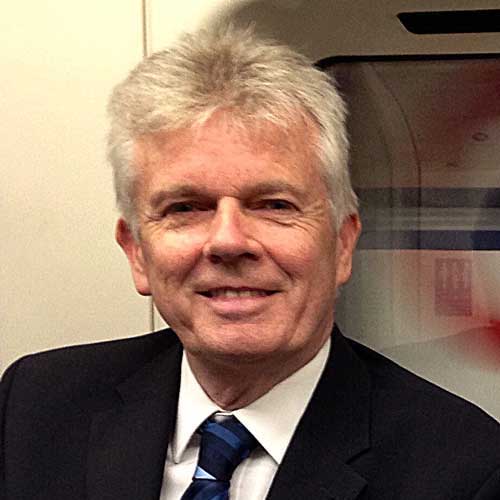 John Legg has a lifetime of experience working in the electric motor business, particularly in the DC motor field. After leaving school he began work as an apprentice fitter for DC motor manufacturer Hugh J Scott in Belfast, working on the shop floor in all departments. He later moved into the design office, before venturing into internal sales and then to northern England working in external sales. As the business changed hands he has continued in similar roles with Thrige Scott, T-T Electric Persan and T-T Electric UK. With 40 plus years working with DC electric motors, John is one of the most knowledgeable people around in this specialised area.
For advice on your DC motor issues, whether it be DC replacements, DC-AC conversions, repairs or spare parts, please contact John using the details on the website.